Want to learn more about cybersecurity? Click on the button at the right side to Watch Dr Ikhalia's Webinars
Cyber-security Awareness Design Expert
Ethereum Blockchain Developer (Smart Contracts)
Cyberthreat Intelligence Analyst
Website Security Specialist
Cyber-security Speaker and Trainer
Dr Joseph E. Ikhalia is a Senior Cyber Security Engineer at Riela Cybersecurity Centre Limited. Dr Ikhalia has previously worked as IT Security Manager of Quanta, helping them develop, implement and maintain a robust cybersecurity strategy from concept to go-live and beyond. As the mastermind of the world's first social network security awareness application "social network criminal", Dr Ikhalia is relatively known for pushing boundaries and pioneering new avenues within the growing field of cybersecurity.
As an expert in designing, implementing and improving cybersecurity architecture, as well as leading enterprise-class vulnerability assessments and penetration testing, Dr Ikhalia has worked with clients across several sectors worldwide.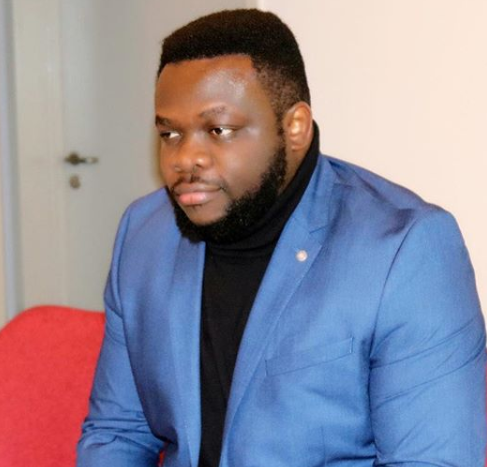 A recipient of the Dean's Award for Innovation and Impact in Brunel University's Computer Science Department for his ingenious creation -www.socialnetworkcriminal.com. Dr Ikhalia holds a Bachelor's Degree in Electrical & Electronics Engineering, a Masters in Information Technology and a PhD in Information Systems and Computing. His award-winning research has been featured in a variety of scientific journals, including a spotlight as the Best Paper of the 15th International Conference on WWW/Internet in Mannheim Germany.  In 2018, Dr Ikhalia's work attracted the interest of the UK government, earning him a spot at "HutZero" a UK government-sponsored cybersecurity programme for people with innovative cybersecurity ideas.
Can Nigeria Lead Innovation Tech in The Technology Age?
Dr Ikhalia Invents Cyber Security App - TVC Nigeria
Joseph Ikhalia Develops 2FA Algorithm - InfoSec Europe